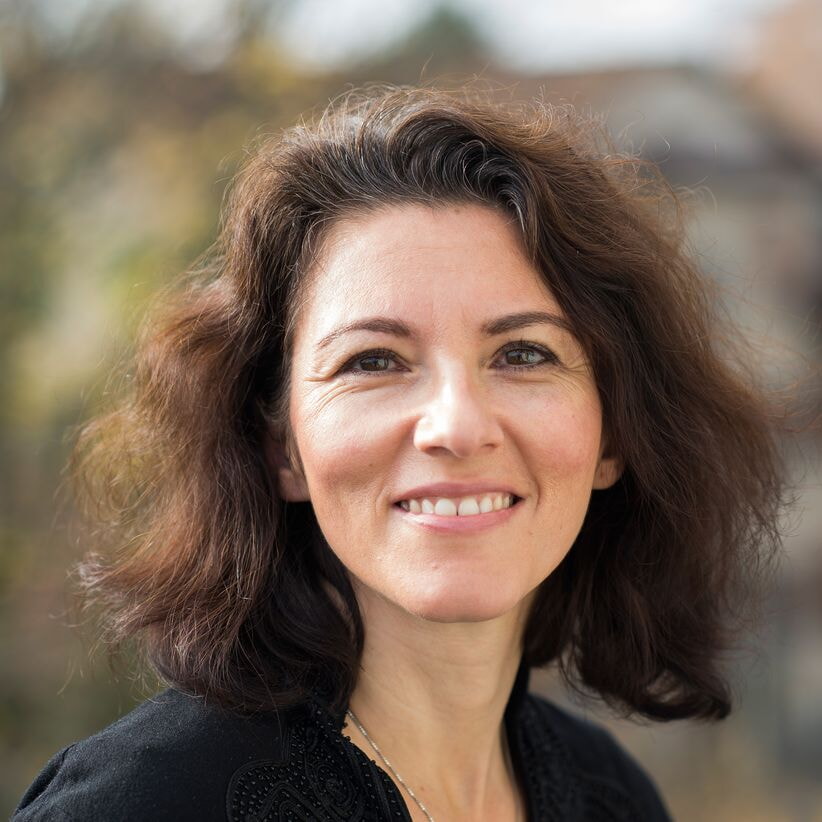 Amira Hafner-Al Jabaji
Interreligious Think Tank
Amira Hafner-Al Jabaji
Interreligious Think Tank
«The interreligious Think Tank believes community spirit, cohesion and solidarity are central values and welcomes organizations like the SSCG that promote peaceful coexis- tence in difference and diversity»
When people and societies feel cohesion more strongly than division, they can respond more resiliently to social, economic, cultural and political change. We live in a complex social fabric, with interdependencies and mutual support. A stable political order, prosperity, numerous civil society organizations and a common consensus of values hold our society together. However, strong centrifugal social forces and special interests operate in our fragmented and segmented public space. Individualism and diversity, migration and mobility, polarization and digitalization, globalization and social media are increasingly shaping our "society of singularities" with its many filter bubbles of like-minded people. How do we build that bridging social capital, or that minimum degree of public spirit and new narratives of cohesion, that allow us to move beyond the closeness of family and local ties, experience diversity, practice tolerance of difference, and engage in the common good?
Since its foundation in 1810, the Swiss Society for Common Good (SSCG) has been committed to a cohesive society in Switzerland. In the 19th century, the SSCG contributed to the establishment of public education, health and social welfare systems. In the 20th century, it founded several umbrella organizations of civil society. At the beginning of the 21st century, the SSCG coordinated the initiative to create a national solidarity foundation. Between 2019 and 2021, the SSCG conducted several workshops with professionals from all regions of the country and all sectors of society to explore future challenges and innovative solutions related to social cohesion. The workshops examined the following sub-areas of societal cohesion: generational relationships; narratives, values, and identities; diversity, pluralism, and inclusion; participation and democracy; gender equity; distributive justice; working in the digitalized world; linguistic diversity; and the relationship between urban, rural, and urban. These workshops provided valuable substantive and formal input as well as project ideas. Some ideas will be included in the SSCG's planned Think-and-Do-Tank, others will be integrated into existing SSCG programs.
The SSCG supports specific areas of social cohesion
The SSCG organizes special exhibitions and events on the Rütli .
The SSCG supports individuals and families afflicted by poverty
The SSCG promotes civil society and voluntary work in Switzerland
The SSCG programme Job Caddie targets young people with difficulties during and after vocational training
The SSCG SeitenWechsel programme promotes charitable thinking and action in business
The SSCG Intergeneration programme provides online information, exchange and networking to promote intergenerational relations
The SSCG promotes central Swiss values with new words for the National Anthem
The SSCG is creating a Think-and-Do-Tank for the promotion of social cohesion